| | |
| --- | --- |
| Ministry fo Culture Logo | Source: Ministry fo Culture |
BY THE SOCIETE DU GRAND PARIS
Responsible Author: Ruby BIRD & Yasmina BEDDOU (Journalists/Directors) | PARIS, 03/13/2020, 08:59 Time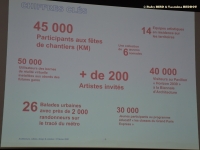 USPA NEWS -
The creation of the Metro Network of the Grand Paris Express will transform the Urban Landscape of Île-de-France. The Société du Grand Paris is responsible for designing and building the New Automatic Metro Line in Greater Paris. By 2030, the Grand Paris Express Network will be 200km long and include 68 Stations. Following a Public Consultation, Artistic and Cultural Management for the Grand Paris Express was appointed, led by José-Manuel Gonçalvès.
COMIC BOOK PUBLISHED FEBRUARY 26
Responsible Author: Ruby BIRD & Yasmina BEDDOU (Journalists/Directors) | PARIS, 03/13/2020, 08:57 Time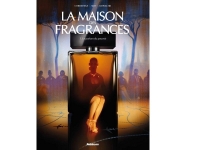 USPA NEWS -
"LA MAISON DES FRAGRANCES - Tome I - Le Parfum Du Pouvoir" Comic Book published in FRANCE on February 26, 2020 is all about the tourmented life of People working in the field of Haute-Parfumerie. It is the first time such a Project was undertaken and it is due to the collaboration of Three Exceptional Personalities : Éric Corbeyran, Christophe Mot and Piotr Kowalski...
| | |
| --- | --- |
| | Daren Frankish |
| | RAHMA-SOPHIA RACHDI |
| | Ruby BIRD |
| | Yasmina BEDDOU |
| | Aurangzeb Akbar |